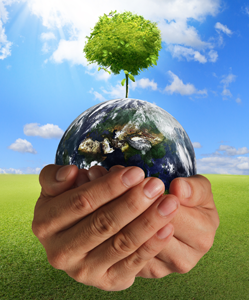 Ecotheology focuses on the inter-relationships of religion and nature, particularly in the light of environmental concerns. It explores the interaction between ecological values, such as sustainability, and the human domination of nature. The movement has produced numerous religious-environmental projects around the world. Increased awareness of the environmental crisis has led to widespread religious reflection on the human relationship with the earth. Ecotheology also explores ecosystem management. It seeks to identify prominent issues within the relationship between nature and religion, and also – most importantly – to outline potential solutions. 
---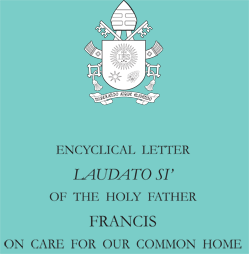 Pope Francis' 2015 encyclical Laudato Si' is an ecotheological Christian response to the current global ecological crisis. This is the first encyclical to deal in its entirety with environmental issues. 
See our Laudato si' page here for further information.
---

​​Eco-Congregation Ireland (ECI) encourages churches of all denominations to take an eco-approach to worship, lifestyle, property and finance management, community outreach and contact with the developing world. Its vision is to see churches of all denominations throughout Ireland celebrate the gift of God's creation, recognise the inter-dependence of all creation, and care for it in their life and mission and through members' personal lifestyles.
ECI asks Christians everywhere to reflect on the beauty of God's world and to consider what practical steps can be taken to prevent further damage to the environment. Also, to pray for our wounded planet, for people in the developing world already affected by climate change and for future generations. ECI is a project initiated by the Church in Society Forum – a standing committee of the Irish Inter-Church Meeting. The Catholic, Church of Ireland, Presbyterian and Methodist churches are involved as well as the Religious Society of Friends (Quakers).
ECI offers resources and support to help churches take practical eco-action in the context of their Christian faith. A church check-list helps churches assess what they are already doing and determine future priorities. Resources also include sections on worship and teaching, children's and youth work, property and grounds management, finance and waste, personal lifestyles, working with the local community, and thinking globally.
Latest newsletter: Summer 2021
See more at www.ecocongregationireland.com
Climate Change: can I make a difference? – a leaflet from ECI.
---
Other Resources
Irish Council of Churches (ICC) General Secretary, Dr Nicola Brady, shares the importance of starting with oneself when it comes to responding to climate change:
www.irishchurches.org/news-blog/5384/responding-to-climate-breakdown-beginning
Caring for God's Creation – resources for liturgy, preaching, and taking action from the U.S. Conference of Catholic Bishops
Eco-Parish Guide – from the Global Catholic Climate Movement (GCCM)
Prayer: the Laudato Si' chaplet (GCCM)