Published on 20/09/2023
Body
 PASTORAL OUTREACH CENTRE: ONLINE SCRIPTURE COURSE
FAITH: A Relic of the Past or a Living Encounter with Jesus in the Present?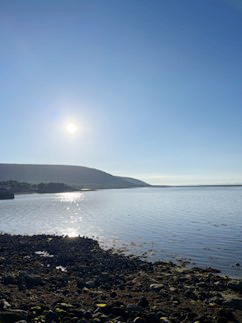 Pope Francis emphasises that faith is not something to be confined to the past or treated as a relic, but rather it is a living encounter with Jesus that has the power to transform our lives.
Over these six sessions we will look at our faith from a biblical perspective and understand how it has implications for our lives as disciples. We live in a changing world, a changing Church and, more than ever, we need to be aware of the centrality of our faith in the person of Jesus Christ.
All sessions are online via Zoom and are facilitated by Fr Gerard McCarthy SVD.
To participate, please register at pastoral@galwaydiocese.ie before Friday 21 October.
An email with the Zoom link will be sent to you before the first session.
An audio recording of the session will be available afterwards, with relevant notes.
| | |
| --- | --- |
| Tuesday 24th October | 7.30pm – 8.45pm |
| Tuesday 31st October | 7.30pm – 8.45pm |
| Tuesday 7th November | 7.30pm – 8.45pm |
| Tuesday 14th November | 7.30pm – 8.45pm |
| Tuesday 21st November | 7.30pm – 8.45pm |
| Tuesday 28th November | 7.30pm – 8.45pm |