June 2023: The National Office for Vocations has published its summer newsletter: click here or on the image below.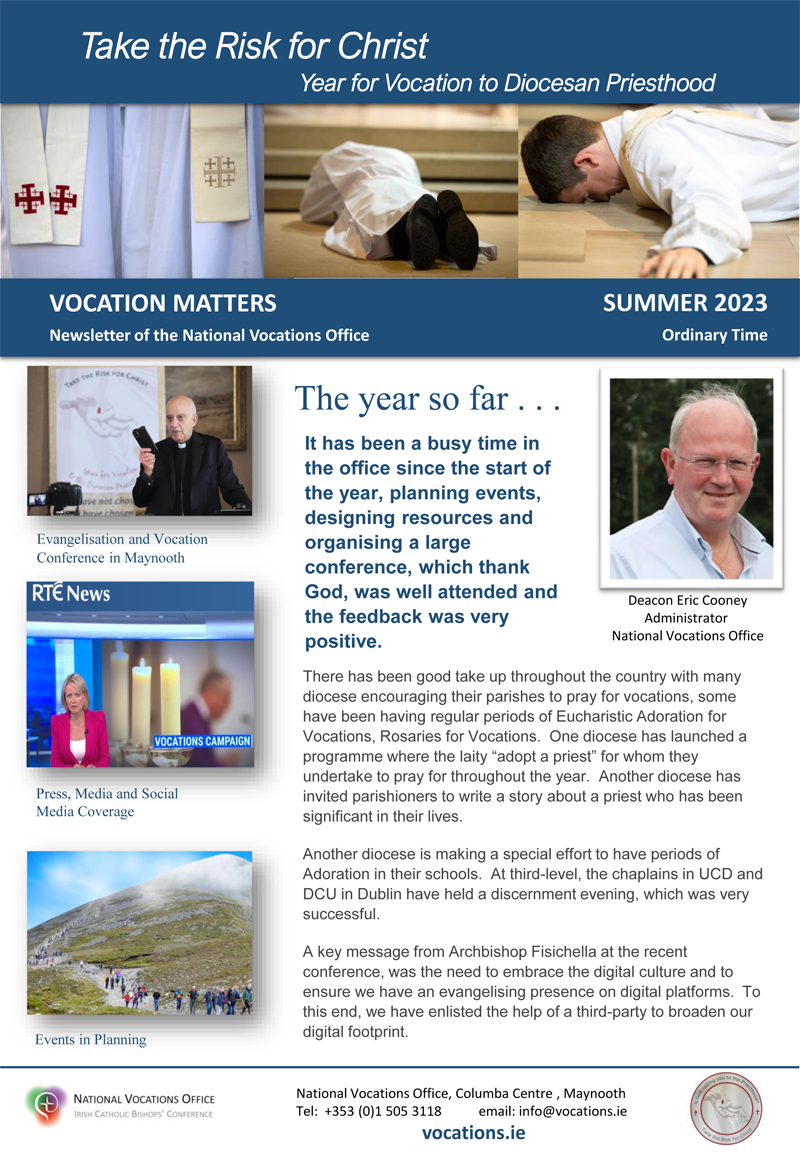 ---
'Take the Risk for Christ' is the theme for Ireland's Year for Vocation to the Diocesan Priesthood 2023–2024.
 
Video commissioned by the National Vocations Office and produced by the Servant Sisters of Home of the Mother
---
"From the moment a vocation begins to become evident, it is necessary to have an adequate 'sense' of the Church. No one is called exclusively for a particular region, or for a group or for an ecclesial movement, but rather for the Church and for the world. A sure sign of the authenticity of a charism is its ecclesial character, its ability to be integrated harmoniously into the life of God's holy and faithful people for good of all. In responding to God's call, young people see their own ecclesial horizon expand; they are able to consider various charisms and to undertake a more objective discernment. In this way, the community becomes the home and the family where vocations are born. Candidates gratefully contemplate this mediation of the community as an essential element for their future. They learn to know and to love their brothers and sisters who pursue paths different from their own; and those bonds strengthen in everyone the communion which they share".
Pope Francis, 2016.
Diocesan Director of Vocations
Very Rev. Canon Ian O'Neill, PP
Parochial House, Claregalway. Co. Galway
T. +353 (0)87 2048497
E. galwaypriesthood@gmail.com
Galway Diocesan Vocations Facebook page: www.facebook.com/GalwayVocations
 
Pope-Francis_letter-for-vocations-2021.pdf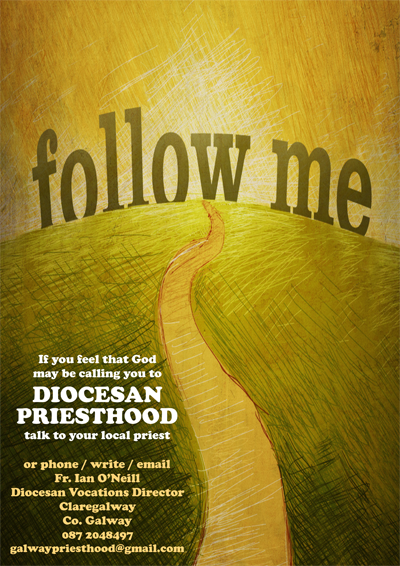 Click here for a short YouTube video presented by John Gerard Acton, who was ordained for the Galway diocese on 1 August 2021.

"There is nothing more beautiful than to know Christ and to tell others of our friendship with him. It is a service to joy, to God's joy which longs to break into the world.''
- Pope Benedict

"Unless we give God to others we give them too little."
- Pope Benedict
True joy comes from being close to God. A priest is called to find that joy and bring it to the people he serves. Prayer and a life of service keep that joy alive and enable it to deepen. In Galway diocese most priests serve in parishes. Others serve as chaplains to hospitals, to the Defence Forces and to the University. Wherever they serve, they are ministers of hope. That hope is based on their experience of Christ whose gospel message gives us the certainty of victory over death and over every form of evil.
A great leader is one who leads people to where they have never been before. It is the privilege of a priest to lead people closer to God, to friendship with God that will last forever. 
When he wants to give us a great gift, he gives us a longing for it.  Do you feel you are being drawn by God to spend your life as a priest, serving God and his people?
If you would like to know more, please contact our Vocations Director, Fr Ian O'Neill, for a confidential chat (tel. 091 798741, email galwaypriesthood@gmail.com), or talk to any priest of the diocese.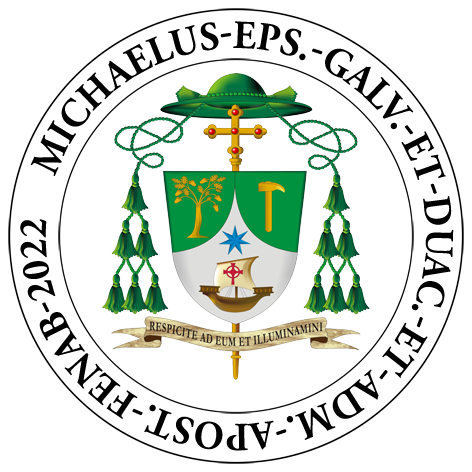 Michael Duignan
Bishop of Galway & Kilmacduagh & Apostolic Administrator of Kilfenora