Please see this information sheet from Oughterard detailing Mass times during the current Covid-19 restrictions.
---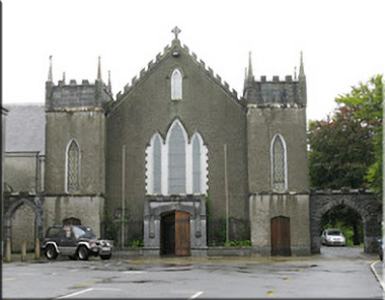 Note: All sacraments and devotions are impacted by Covid-19 restrictions. Check with the parish office for the most up-to-date information.
Clergy
Very Rev. Michael Connolly, PP
Oughterard, Co. Galway
T. +353 (0)91 552290
Parish Office Hours:
Tuesday: 10:30–12:30
Thursday: 15:00–17:00
E. oughterparish@gmail.com
W. parishofoughterard.ie
 
Choir Practice:
Choir practice for the senior choir takes place every Wednesday 19:00–20:00.
Choir practice for the youth and young adult choir takes place every Wednesday 20:00–21:00.
Sacrament of Reconciliation
Immaculate Conception, Oughterard: Saturday before and after 19:00 Vigil Mass, or on request.
Devotions
Immaculate Conception, Oughterard
Adoration of the Blessed Sacrament:Tuesday & Friday 10:30am–11:30am, Thurs 7:00pm–8:00pm in 'crying room' chapel.
---
Schools
Collinamuck National School
Collinamuck, Oughterard, Co Galway
T. +353 (0)91 550009
Principal: Marie Gibbons
Scoil Chuiminagus Chaitriona
Oughterard, Co Galway
T. +353 (0)91 552451
Principal: Micheal Uas. Ó Domhnaill
Doire Glinne National School
Leam, Oughterard, Co Galway
T. +353 (0)91 552810
Principal: Sinéad Kyne
St Paul's Secondary School
Oughterard, Co Galway
T. +353 (0)91 552689
Principal: Orla Malone