Schools queries should be directed to the Diocesan Education Office Co-ordinator:
Mr Patrick Kelly
Pastoral Outreach Centre, Árus de Brún, Newtownsmith, Galway
T. +353 (0)91 565066
E. education@galwaydiocese.ie
Contact details for primary schools in the Galway diocese are here.
Contact details for post-primary schools in the Galway diocese are here.
---
Click on any heading below to bring you to that section:
• Catholic Schools Week – November Moment
• Current Covid-19 information
• Confession and Holy Communion Resources
---
Advent Resources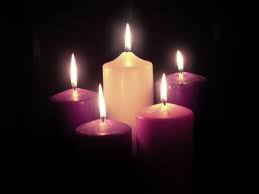 The National Centre for Liturgy has prepared Advent resources which include an Advent Service (including a Powerpoint file), an Evening Prayer based on the 'O' Antiphons, and prayers and notes on various aspects of Advent. See downloadable files below.
The resources may be used and adapted by parishes and schools, or by individuals, households or families, as they keep an Advent moment or make an Advent space.  
These resources are also on the website of the National Centre for Liturgy: www.liturgy-ireland.ie
Advent-service_2020_PowerPoint.odp
---
Catholic Schools Week :: November Moment
These resources aim to assist primary and post-primary schools with activities and lesson ideas for 'The Month of the Holy Souls', the month in which we remember the faithful departed.
More than most years, this November will be especially poignant as we remember all those who have died during the COVID-19 pandemic. In light of this, the Moment of November recalls to us God's love for us, a love that conquers all things, even death.
 
Primary School Resource

Primary Schools November 2020 Moment
Primary Schools November Moment Irish language

Post- Primary School Resources

Post Primary November Moment
Post Primary November Moment Irish Language
Post Primary November Moment Work Sheet
Post Primary November Moment worksheet Irish Language
November Moment PowerPoint 2020 (please email info@galwaydiocese.ie to obtain this as a PowerPoint file)

Catholic Schools Week 2021 runs from 31 January to 6 February
The theme for Catholic Schools Week 2021 is 'Catholic Schools: Communities of Faith and Resilience'. As we look forward to and begin our preparations for celebrating CSW2021, it is important for each of us to remember those who have gone before us in the hope of the resurrection promised by Jesus.
---
Current Covid-19 information
From midnight on Wednesday 21 October, Ireland moves to Level 5 restrictions for six weeks. Government information on Level 5 restrictions can be found here. Schools will remain open.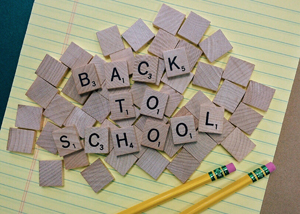 The Government has updated its roadmap for return to schools in light of enhanced restrictions dated 18 August. Download the Covid-19 Schools Response Plan.
Click here to find Government guidelines and resources for re-opening schools.
CPSMA Guidance Note on holding face-to-face interviews during the Covid-19 pandemic
CPSMA Guidance Note in relation to conducting interviews using video-conferencing technology
---
Documents
Form 1 (Appendix F) – Patron's Declaration is available as a fillable pdf here.
Download the Department of Education & Skill's Governance Manual for Primary Schools 2019–2023. 
For the Managerial Authorities of Recognised Primary Schools: Circular 0044/2019 on recruitment/promotion and leadership for registered teachers in recognised primary schools.
---
Confession & Holy Communion Resources
A series of three videos, each with an accompanying worksheet, has been produced by iCatholic for the Catechetics Council of the Irish Bishops Conference.

VIDEO 1 below and worksheet 1 here.
VIDEO 2 below and worksheet 2 here.
VIDEO 3 below and worksheet 3 here.
---
Confirmation Resources
The Council for Catechetics has worked with iCatholic to produce three preparation videos for Confirmation.
The first of them can be viewed below, and an accompanying worksheet is here.
Here is the second video, and its accompanying worksheet is here.
The third and final video is below, and the accompanying worksheet is here.

Please let the diocesan office know the date for which Confirmations have been rescheduled in your parish.
The Confirmations booklet is available for download in English here and in Irish here. 
If you wish to customise the booklet for your school you can download an editable file in English here and in Irish here.
---
Useful websites
 

www.catholicschools.ie

www.cpsma.ie

www.ceist.ie

lecheiletrust.ie