Diocesan Education Office Co-ordinator (primary schools):
Mr Patrick Kelly
Pastoral Outreach Centre, Árus de Brún, Newtownsmith, Galway
T. +353 (0)91 565066
E. education@galwaydiocese.ie
Contact and other information for primary schools in the diocese: National-schools-by-deanery_2022-12_0.pdf
---
Diocesan Advisor for Post-Primary Religious Education:
Fr Martin Whelan
Diocesan Office, The Cathedral, Galway
T. +353 (0)91 563566
E. secretary@galwaydiocese.ie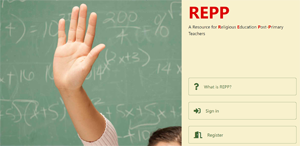 Contact details for Catholic post-primary schools in the Galway diocese: Post-primary-schools-info.pdf
Online resource-sharing and contact platform for post-primary religious education teachers: repp.galwaydiocese.ie
 
---
Click on any heading below to bring you to that section:
• Confession and Holy Communion Resources
---
Documents
Form 1 (Appendix F) – Patron's Declaration is available as a fillable pdf here.
Download the Department of Education & Skill's Governance Manual for Primary Schools 2019–2023. 
For the Managerial Authorities of Recognised Primary Schools: Circular 0044/2019 on recruitment/promotion and leadership for registered teachers in recognised primary schools.
---
Confession & Holy Communion Resources
A series of three videos, each with an accompanying worksheet, has been produced by iCatholic for the Catechetics Council of the Irish Bishops Conference.

VIDEO 1 below and worksheet 1 here.
VIDEO 2 below and worksheet 2 here.
VIDEO 3 below and worksheet 3 here.
---
Confirmation Resources
The Council for Catechetics has worked with iCatholic to produce three preparation videos for Confirmation.
The first of them can be viewed below, and an accompanying worksheet is here.
Here is the second video, and its accompanying worksheet is here.
The third and final video is below, and the accompanying worksheet is here.
Confirmation booklets for 2023 are not yet available.
---
Useful websites
 

www.catholicschools.ie

www.cpsma.ie

www.ceist.ie

lecheiletrust.ie