Bishop Michael Duignan
A native of Athlone, Co Roscommon, Bishop Michael was born on 15 July 1970, the eldest of six children. He attended Cloonakilla NS, Bealnamulla, and St Aloysius College, Athlone. He studied for the priesthood at St Patrick's Missionary Society in Kiltegan, Co. Wicklow, and at the Pontifical Irish College in Rome. He was ordained to the priesthood for the Diocese of Elphin on 17 July 1994. Having returned from Rome after completing postgraduate studies, he then served at the Cathedral Parish, Sligo and as chaplain to the Institute of Technology, Sligo. Subsequently he completed doctoral studies in dogmatic theology at the Pontifical Gregorian University in Rome. He returned to Ireland in 2001 to take up the position of curate in the parish of Ahamlish and Innismurray in north Sligo, and was appointed Diocesan Secretary before taking up the position of Lecturer in Religious Education and Theology at St Angela's College, Sligo, and later Head of Religious Education and Chaplaincy Programmes. 
In 2014 he was appointed Chancellor of the Diocese of Elphin and Episcopal Vicar for Education and Formation. Bishop Michael was also National Director of the Permanent Diaconate and National Co-ordinator of Formation for the Permanent Diaconate. He has been involved over the years in numerous adult faith formation programmes, training programmes for ministry, formation of catechists, youth ministry programmes and formation of school chaplains and teachers of religious education. He sat on the Theological Commission for the cause for canonisation of the Servant of God Edward Flanagan and was chair of the organising committee for the visit of Pope Francis to Knock Shrine in 2018. He served for many years as Chairperson of the Board of Management of the College of the Immaculate Conception, Summerhill, Sligo.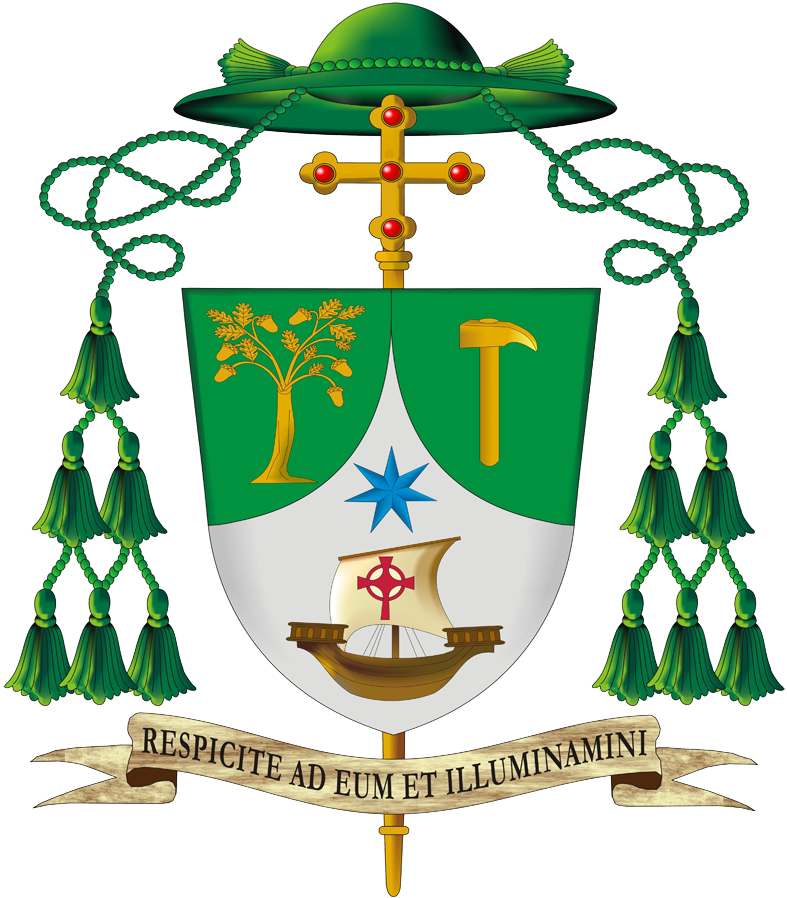 On 16 July 2019 Bishop Michael was named by Pope Francis as Bishop of Clonfert, succeeding Bishop John Kirby. He was ordained at St Brendan's Cathedral in Loughrea on 13 
October 2019, and took as his episcopal motto 'Respicite ad eum et illuminamini' (psalm 34): 'Look towards Him and be radiant'. As a part the Episcopal Conference, he is a member of the Commission for Pastoral Care, chair of the Council for Immigrants, member of the Council for Pastoral Renewal and Adult Faith Development; member of the Council for Finance and General Purposes, and member of the National Training Authority for the Permanent Diaconate in Ireland.
On 25 February 2022, Bishop Michael was named by Pope Francis as Bishop of Galway and Kilmacduagh and Apostolic Administrator of Kilfenora, succeeding Bishop Brendan Kelly. Bishop Michael was installed at Galway Cathedral on 1 May 2022.
Bishop Emeritus Brendan Kelly DD
Retired as bishop on 25 February 2022; diocesan administrator until 1 May 2022.
Born in Derrybrien in the parish of Ballinakill, Co. Galway on 20 May 1946 to Seán and Annie Kelly, Bishop Brendan was the second of nine children. He attended Craughwell National School and subsequently boarded at St Mary's Diocesan College in Galway City. Following completion of his Leaving Certificate in 1964 he applied to and was accepted by the then bishop, Michael Browne, to study for diocesan priesthood in the Galway diocese. He was sent to St Patrick's College, Maynooth, in September of that year. As a seminarian Bishop Brendan completed a Bachelor of Arts Degree in 1967 and a Bachelor of Divinity Degree in 1970.
He was ordained to the priesthood on 20 June 1971 by Bishop Browne in the Cathedral of Our Lady Assumed into Heaven and St Nicholas. His first appointment was to the parish of Kinvara as a curate before being appointed to the teaching staff of Coláiste Éinde in Salthill in 1972, completing a Higher Diploma in Education in University College Galway (now NUI Galway) in 1973. Bishop Brendan remained on the staff of Coláiste Éinde until 1980 when he was transferred to the teaching staff of Our Lady's College, Gort, where he became President in 1986.
Following the 1995 amalgamation of the three Gort secondary schools, Bishop Brendan applied for and was granted sabbatical leave from his diocese for one year and went to live with the L'Arche Community at Cuise-la-Motte in France. Founded by Jean Vanier in 1964, the worldwide L'Arche movement seeks to create inclusive, creative and caring families where people with and without intellectual disabilities live and work in friendship, joy and mutual respect.
Returning to his diocese in 1996, Bishop Brendan was appointed by Bishop James McLoughlin as parish priest of Lisdoonvarna in Co. Clare and subsequently as parish priest of An Spidéal in 2003.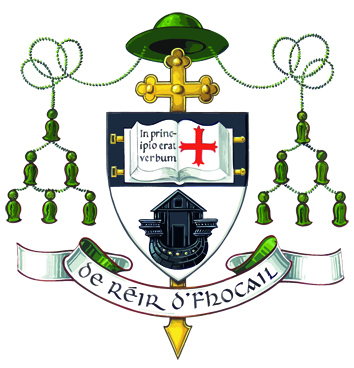 On 20 November 2007 Bishop Brendan was named by Pope Benedict XVI as the Bishop of Achonry, succeeding Bishop Thomas Flynn, and on 27 January 2008 he was ordained to the episcopate by Cardinal Seán Brady in the Cathedral of the Annunciation and St Nathy in Ballaghaderreen.
On 11 December 2017 Pope Francis named Bishop Brendan as Bishop of Galway and Kilmacduagh and Apostolic Administrator of Kilfenora, succeeding Bishop Martin Drennan who retired in July 2016. Bishop Kelly was offically installed as bishop in the Cathedral of Our Lady Assumed into Heaven and St Nicholas, Galway, on 11 February 2018, the Feast of Our Lady of Lourdes.