The parish on Facebook: www.facebook.com/stpatricksgalway
---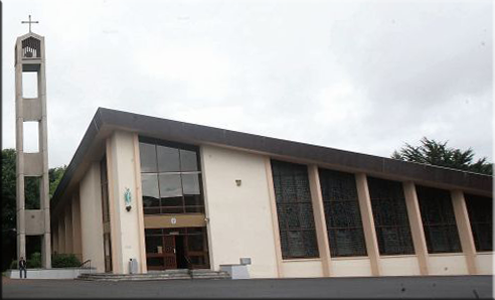 Note: All sacraments and devotions are impacted by Covid-19 restrictions. Check with the parish for the most up-to-date information.
Clergy
Rev. Tom Plower
T. +353 (0)91 567994
E. secretary@galwaydiocese.ie
 
Sacrament of Reconciliation
After Mass on Saturday morning and evening.
Devotions
Novena in honour of Our Lady of the Miraculous Medal after lunchtime Mass on Monday.
---
Schools
Móinín na gCíseach Community College, Galway
T. +353 (0)91 755464
Principal: Brian Melia