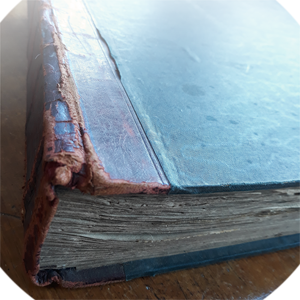 The Galway Diocesan Archive is a private archive, maintained in a secure location which is not immediately accessible or open to the public. Queries should be directed to the archivist, Mr Tom Hansberry, or to Dr Darina McCarthy, who can be contacted at info@galwaydiocese.ie 
The archive contains items of historical interest relating to parishes, administrative matters relating to the diocese, and a small library. Not all material is catalogued, and only part of the catalogues are electronically searchable. Work is ongoing to improve cataloguing, and to assess and catalogue the library. Most of the administrative and parish material is 20th century, with some from the 19th century. See the 1944 MacLysaght & Berry report further down this page for information on earlier documents. 
Researchers with archive queries are facilitated as far as possible, but queries must be specific rather than speculative. Parts of this private archive are not available for inspection, for reasons of confidentiality and legality. 
---
Sacramental Records
Please note that sacramental records are not kept at diocesan level: they remain with individual parishes. If you require a copy of your own baptismal or confirmation record, please apply to the parish in which the sacrament was administered. You will find contact details for all parishes here. Please ensure your record request contains accurate name/s and date/s.
---
Genealogy Queries
INFORMATION FOR FAMILY HISTORY SEARCHERS
Historical sacramental records are not kept at diocesan level: they remain with the parishes in which they were created. Not all sacramental records are complete, nor do they all survive the passage of time. These parish-based records are not computerised, so all searches are made by hand. Accessing and searching through large hand-written registers takes a great deal of time, particularly when handwriting is faded through age or difficult to read. Before contacting a parish, please ensure you have checked the National Library of Ireland online Catholic Parish Registers to see if you can access your family record yourself. 
Direct access to parish registers by members of the public is not permitted for reasons of data protection, so you or your local nominee will not be able to search through record books yourself. Many parishes do not have administrative support, so there is neither time nor personnel available to deal with speculative family genealogy queries. A historical record request which contains precise information as to the type of record sought (baptism/marriage/death) and the relevant name/s and date/s may be accommodated. A small administrative fee may be charged.
If you wish to make a record request for a living person, please note that person must give their permission in writing, along with photo ID, nominating you to obtain the record on their behalf. You must also provide proof of identity.
If you are unsure about family details, please carry out as much research as you can before making a request at parish level. Most parishes are just not in a position to deal with non-specific genealogy queries. The National Library of Ireland has some helpful genealogy advisory web pages showing what's available online and how to go about your family history search: see www.nli.ie/en/genealogy-advisory-service.aspx. The National Library also has digital images of many parish registers (see link in list below), so do check these before approaching a parish.
The following websites may also be useful (some are subscription-based):
• Irish National Archives: www.nationalarchives.ie/genealogy
• National Library of Ireland – parish registers: www.registers.nli.ie
• Irish Graveyards: www.irishgraveyards.ie
• Find A Grave: www.findagrave.com
• From-Ireland: www.from-ireland.net
• Galway Family History Society: www.galwayroots.com
• Clare Heritage & Genealogy Centre: www.clareroots.com
• Roots Ireland: www.rootsireland.ie
• Irish Family History Centre: www.irishfamilyhistorycentre.com
• John Grenham Irish Ancestors: www.johngrenham.com
• Irish Genealogy: www.irishgenealogy.ie
• Family Search: www.familysearch.org/en/wiki/Ireland_Online_Genealogy_Records
• And for an idea of costs, see Irish Genealogy Services: www.irishgenealogyservices.com/services-costs/services-costs
An explosion and fire in the Public Record Office in Dublin in 1922 destroyed many administrative records from the 13th to the 19th century, which makes family and other research that much more difficult.
---
From the Archive
Edward MacLysaght & H.F. Berry, 'Report on documents relating to the Wardenship of Galway', Analecta Hibernica no.14 (The Irish Manuscripts Commission Ltd, 1944).
This issue of Analecta Hibernica is devoted to material relating to the ecclesiastical jurisdiction known as the Wardenship of Galway. Its history covers a period of three and a half centuries: from 1484, when the Wardenship was created, to 1831, in which year the Catholic Diocese of Galway, subsequently united to the Dioceses of Kilfenora and Kilmacduagh, was formed.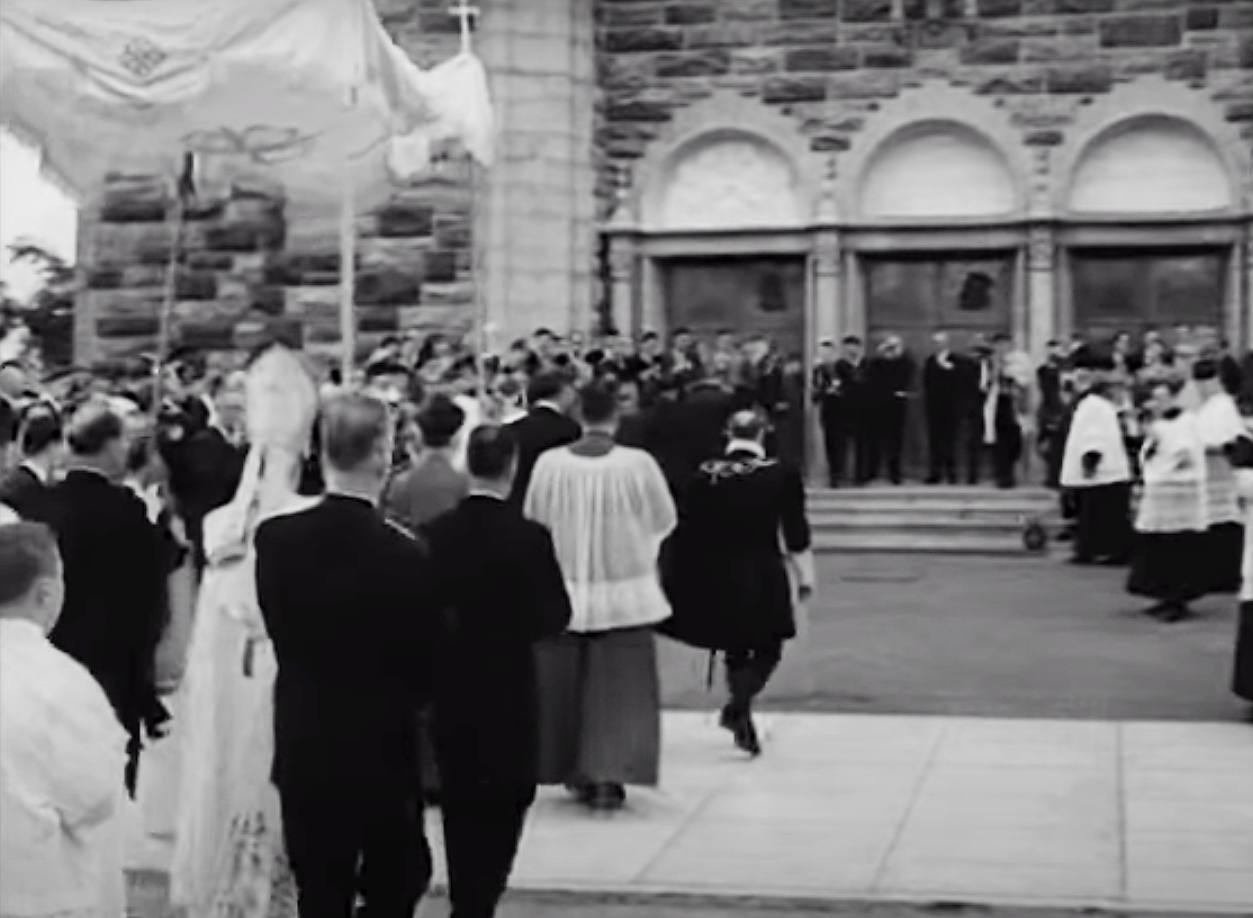 A clip from the British Pathé archives concerning the dedication of Galway Cathedral in 1965 is here.

(As British Pathé needs commercial advertisers to support its work, you may have to wait for a few seconds to skip an advertisement before accessing the video. The content of such advertisements is outside our control.)
---