Published on 26/08/2020
News image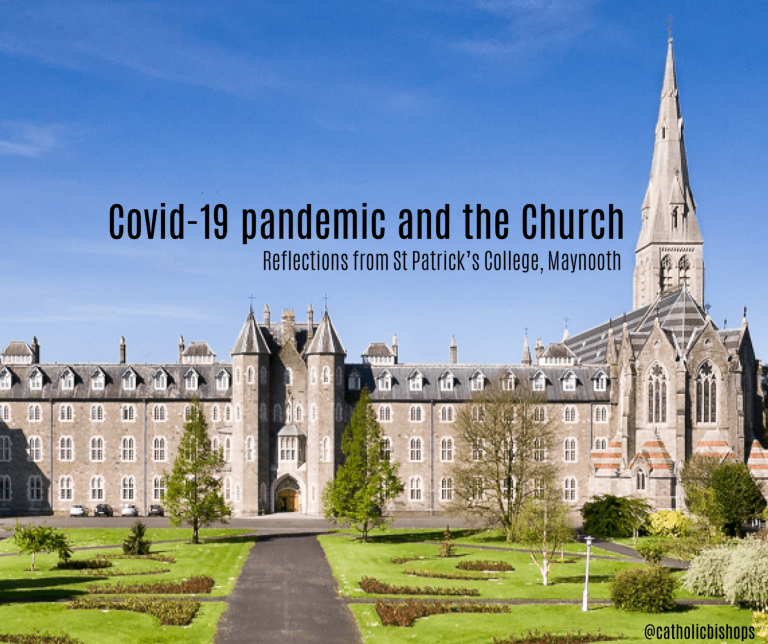 Body
Faculty members (Philosophy and Theology) at the Pontifical University, St Patrick's College, Maynooth, Co. Kildare, have been reflecting on the impacts of the Covid-19 pandemic from its social, human, philosophical and theological perspectives. The text and links below have been duplicated from the website of the Irish Catholic Bishops' Conference.
Dr. Gaven Kerr provides a philosophical perspective on the issue of human dignity in relation to the provision of medical treatment for people who become ill with coronavirus. While Dr Kerr accepts that difficult decisions must be made when it comes to medical care, he rejects the view that some patients might be considered as being more deserving of treatment than others due to age or other criteria. Such an approach fails to recognise the equal dignity and right to life of every patient. Click here to read his piece entitled: 'Treating people with dignity'.
Dr. Philip John Paul Gonzales reflects on the impacts of the coronavirus from a philosophical perspective. He writes about meteorite-like appearance of Covid-19 and when the world came to a screeching halt, all sureties were shaken, like the beginning of a post-apocalyptic film or novel. But rather than despair, he suggested that we search for a 'rescuing element' in the danger of the Covid-19 crisis. Click here to read his article: 'COVID-19 exposes the hope in our human fragility'.
Dr Aoife McGrath reflects on how the Church can return to business after the Covid-19 lockdown. She shares a personal insight into the particular challenge of watching an online Mass for the Feast of Corpus Christi, a feast which speaks to us about our relationship with Christ and will all his baptised followers. Click here to read her article: 'Post-lockdown, can the Church return to business as usual?'
Father Kevin O'Gorman shares his thoughts on how we can pray thoughtfully during this pandemic. His piece anticipates the help of God in this harrowing time of illness, isolation, and uncertainty about what the future holds. Click here to read his article: 'Praying thoughtfully during the pandemic'. 
Dr Jessie Rogers shares an insight into the difficulties we have in navigating the different Covid-19 narratives out there and to assess them wisely. She reminds us that Jesus gave us one good barometer for judging what we see – by looking at the fruits! Click here to read her article: 'Decoding the stories we tell ourselves about COVID-19'.
Father John-Paul Sheridan Living shares a personal insight into his ministry as priest in lockdown. Click here to read his article: 'Lockdown – The Upper Room Experience'.
Father Michael Shortall has written a very personal piece reflecting on the grieving process he and his family experienced following the death of his father during the lockdown. Click here to read his article: 'Grieving and Remembering during the lockdown'.
Gaven Kerr offers a philosophical perspective which examines the existence of God in the Coronavirus crisis. Click here to read his article: 'Coronavirus and the existence of God'.