Published on 06/10/2020
News image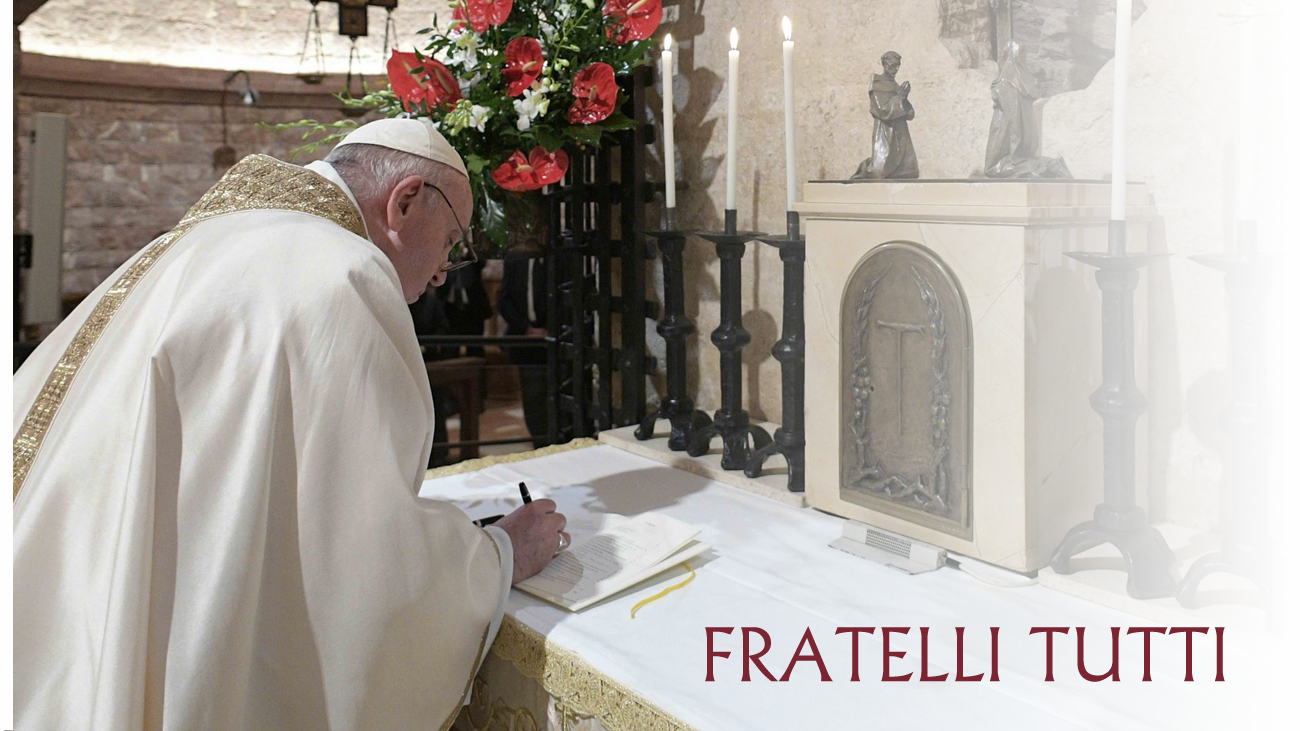 Body
'Fratelli Tutti' (All Brothers and Sisters)
The Pope's new social encyclical, which was promulgated on the feast of St Francis of Assisi, is a reflection on the need for fraternity and friendship between different religions and intellectual viewpoints. Pope Francis describes the encyclical as 'an invitation to dialogue among all people of good will'.
The text of the encyclical is here.
Fr Martin Whelan, curate in Galway Cathedral, has written an introduction to this encyclical. It's available in the current diocesan e-newsletter.