Published on 02/02/2021
News image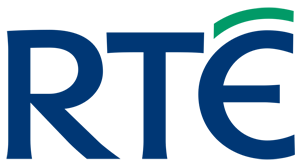 Body
RTÉ extending additional religious content until the end of June 2021
RTÉ has confirmed that it will continue to offer additional religious content during the national vaccination programme due to the extension of COVID-related restrictions. 
Since the first lockdown was announced in March 2020, RTÉ has provided a range of additional religious content to meet the spiritual needs of people unable to attend their normal places of worship. 
Working in partnership with Ireland's main churches and with the web-streaming service churchservices.tv, RTÉ has broadcast Mass every weekday at 10.30am on the RTÉ News channel, along with additional Sunday Masses and services from a range of denominations and churches all across the country. 
In addition, the national broadcaster has partnered with minority faith communities, who also cannot currently congregate for worship, to offer content to mark some of their major festivals. 
In the early days of the pandemic, RTÉ also broadcast short daily messages of encouragement, inspiration and hope from across the religious spectrum in its daily With You In Spirit slots. RTÉ has received positive feedback from viewers and listeners, some of whom described this additional religious content as "a lifeline" and "the only thing that gets me up in the morning".
Roger Childs, commissioning editor of RTÉ religious content, commented: "Even with the current roll-out of vaccines, it is clear that it will be several months before people - especially in vulnerable age groups - will once again feel safe and confident enough to congregate in their own places of worship. RTÉ has therefore committed to maintain its additional religious content until the end of June. I am grateful to colleagues in RTÉ News for making space for this daily content on the RTÉ News channel. We also look forward to working with minority faith communities, to connect their members with one another and with the wider public through a variety of festival programmes on RTÉ One."
Tony Bolger, CEO of churchservices.tv, which facilitates the additional web streamed Masses and services on the RTÉ News channel, added: "I am delighted that RTÉ has offered to continue this successful collaboration until 30th June 2021". He paid tribute to the bishops, priests and ministers of the various cathedrals and churches who, with their respective teams, have been willing and co-operative, sometimes at short notice, in making these services happen on a daily basis. He also wished to acknowledge the tremendous effort of his own team at CSTV, in delivering this service, professionally and without interruption, since last March.
---
Mass can be watched on the RTÉ News channel every weekday at 10.30am.
The RTÉ News channel is available through Saorview #21, Sky Ireland #521, Virgin Media Ireland #200, Eir Vision #517 or via the RTÉ News app or live and on catch-up on the RTÉ Player.
---
Previous episodes of With You In Spirit are available on the RTÉ Player: https://www.rte.ie/player/series/with-you-in-spirit/SI0000006833?epguid=PL000003202 
In the coming months, RTÉ One will transmit programmes to mark Passover, Ramadan, Nawruz, Vaisakhi, Rosh Hashanah and other selected minority faith festivals. 
The Leap of Faith on RTÉ Radio 1 continues to offer an eclectic mix of conversation and features for and about people of all faiths and none, every Friday at 10.00pm. 
RTÉ One continues to offer a regular diet of Sunday worship content, documentaries and features, including, currently, Mary McAleese's series All Walks of Life, on Fridays at 8.30pm.