Published on 08/02/2021
News image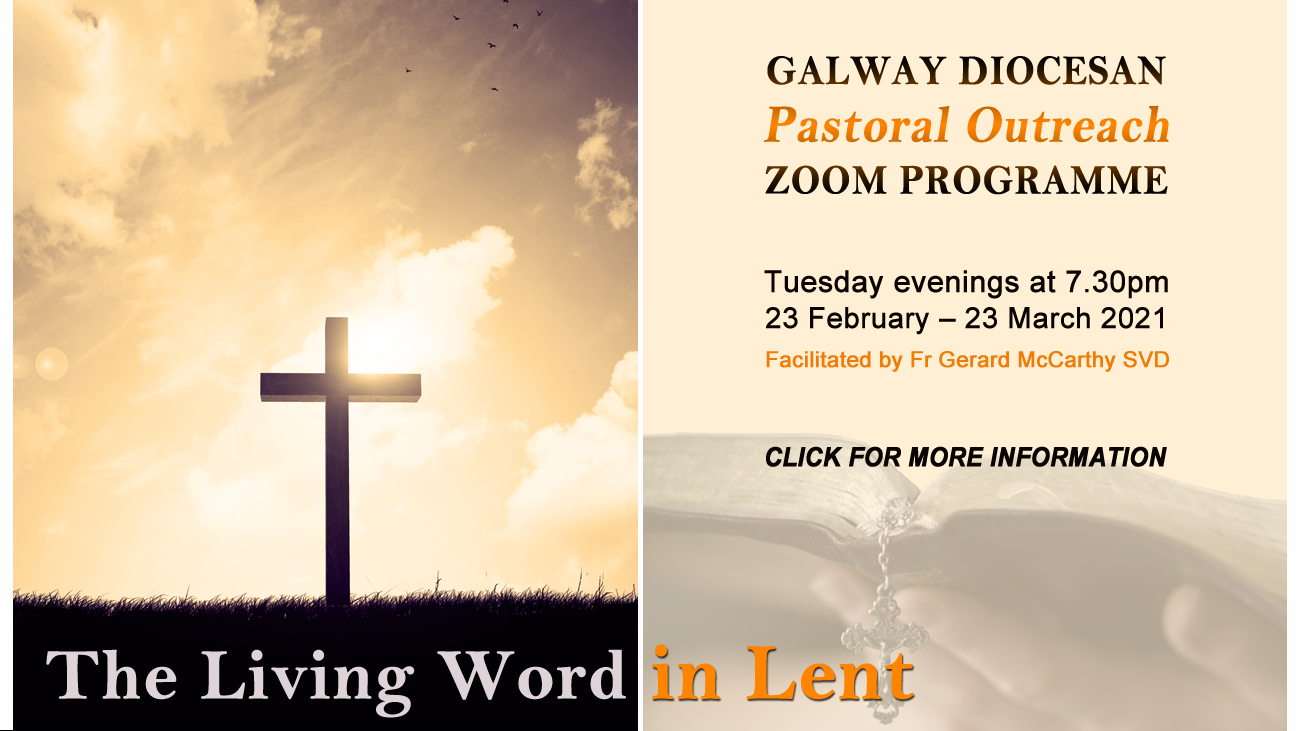 Body
'Praying Through God's Word' is online fortnightly from 15th February until 24th May 2021. Each session is a stand-alone event and can be joined at any time – just email pastoral@galwaydiocese.ie for a link.
Session dates: 15th February; 1st, 15th & 29th March; 12th & 26th April; 10th & 24th May.
---
Galway Diocesan Pastoral Outreach Zoom Programme
Mark's Gospel was the first of the Four Gospels to be written. On five Tuesday evenings during five weeks online, facilitated by Fr Gerard McCarthy SVD, we will journey through the Passion narrative of this Gospel, attempting to grow in our understanding of the final days of Jesus, leading to the great event of the Resurrection.
These sessions are not 'academic' and it is not necessary to have attended other Bible courses in the past. More than anything the sessions are an attempt to discover the power of God's Word and the tremendous influence it can have on our lives once we open ourselves to it in faith and hope.
There will be time for questions and discussion in each session. Scripture texts and supporting material will be provided.
The course runs online via Zoom for five Tuesday evenings from 23 February to 23 March 2021.
| | |
| --- | --- |
| 7.30pm Tuesday 23 February | Gethsemane: Prayer in Despair |
| 7.30pm Tuesday 2 March | False Accusations |
| 7.30pm Tuesday 9 March | Questions, but no Answers |
| 7.30pm Tuesday 16 March | My God, My God |
| 7.30pm Tuesday 23 March | He has been Raised |

Are you interested?
Just drop an email to pastoral@galwaydiocese.ie and we will send you a link to the Zoom meeting platform.
These sessions are free of charge, but if you would like to make a donations towards costs, click here to access the diocesan iDonate system and select 'Scripture Courses' when you reach the "Which Parish are you Donating to?" screen.