Published on 13/10/2021
Body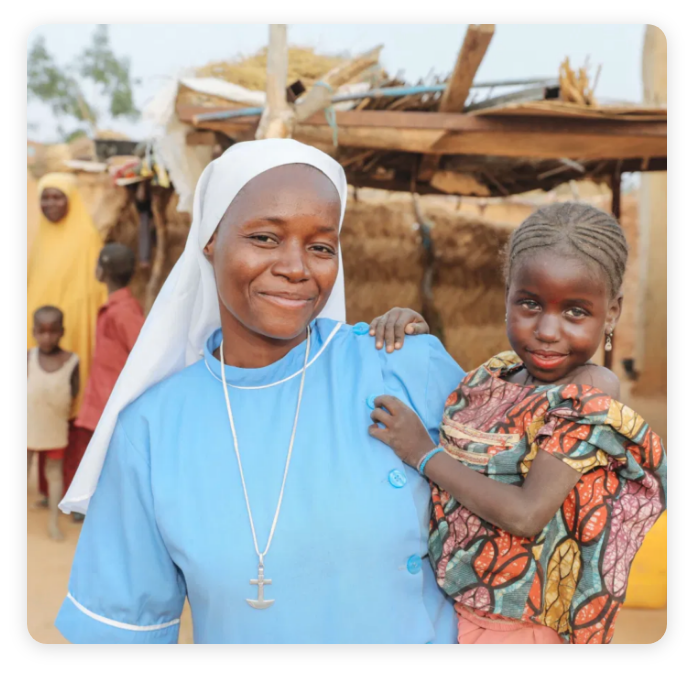 Mission-Month-Booklet_2021.pdf
World Mission Sunday is the Holy Father's annual appeal to support overseas mission and missionaries. Similar to the Good Friday collection for the Holy Land and Peter's Pence, it is one of three yearly universal Church collections. It takes place in every parish worldwide where the Church is present.
All offerings made on behalf of World Mission Sunday become part of the Holy Father's Universal Solidarity Fund. This Fund supports missionary activities in over 1,100 young dioceses; mostly in Africa, Asia, and Latin America. As young dioceses grow, so do their needs. On top of this, they are often in remote areas devastated by conflict or natural disasters. The Universal Solidarity Fund provides aid so that missionaries can continue to go to these places to share the love of God.
The needs of young dioceses vary: anything from a motorbike so a priest can celebrate Mass in a remote village, To a community hall so local people can gather in safety. Or more urgently, vaccinations and medicines so that parish dispensaries can protect vulnerable children. In essence it:
• provides basic infrastructure by helping communities to build schools, clinics, parish halls and churches;
• prepares the future leaders and carers of the Church by supporting the training of sisters, priests, brothers and catechists;
• supports missionary programmes to care for children's spiritual and physical wellbeing by offering safe shelter, healthcare, education and hope for the future.
This year's message: 'We Cannot Remain Silent – we cannot but speak about what we have seen and heard' (Acts 4:20) is twofold. It is a message of hope: Jesus Christ is risen and we cannot keep his love, compassion and mercy to ourselves. It also challenges us to stand up and speak out on behalf of those whose voices are too small to be heard. For them, we cannot remain silent.