Published on 23/11/2021
Body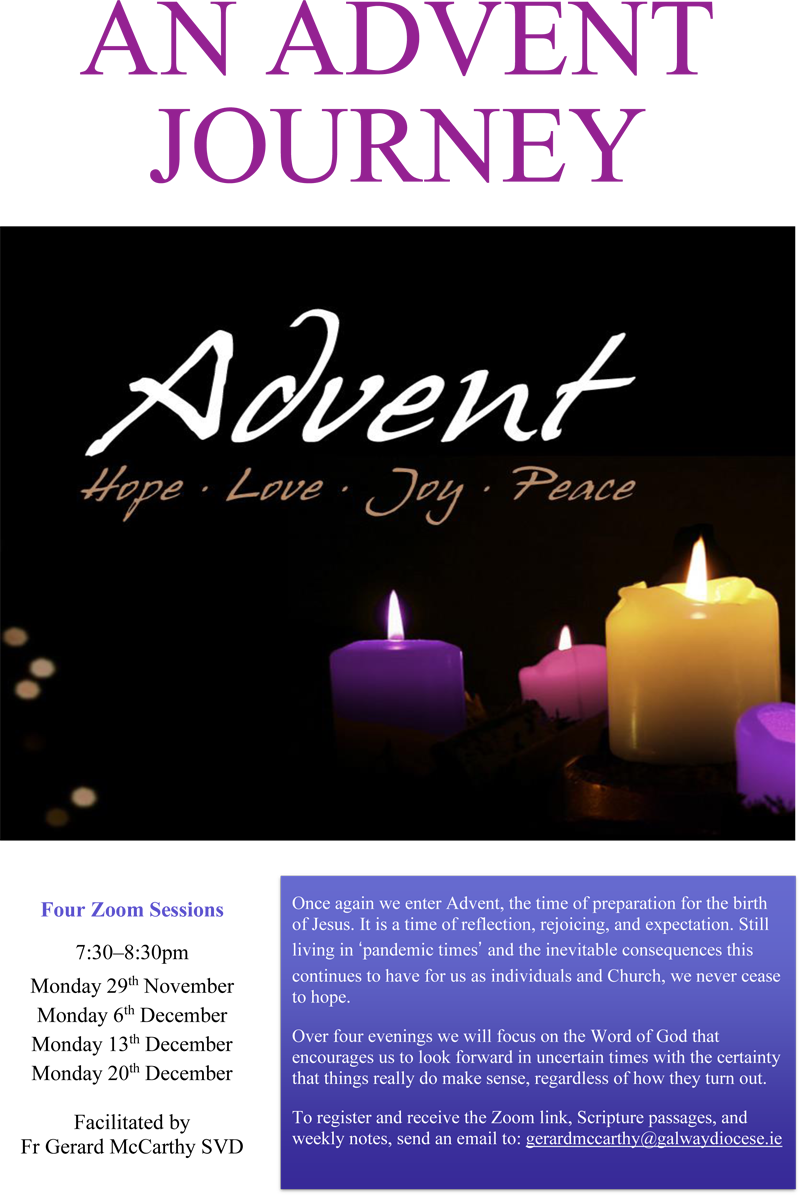 Once again we enter Advent, the time of preparation for the birth of Jesus. It is a time of reflection, rejoicing, and expectation.
Still living in 'pandemic times' and the inevitable consequences this continues to have for us as individuals and Church, we never cease to hope.
Over four evenings we will focus on the Word of God that encourages us to look forward in uncertain times with the certainty that things really do make sense, regardless of how they turn out.
To register and receive a Zoom link, Scripture passages, and weekly notes, send an email to: gerardmccarthy@galwaydiocese.ie
Four Zoom sessions
7:30–8:30pm Monday 29th November 2021
7:30–8:30pm Monday 6th December 2021
7:30–8:30pm Monday 13th December 2021
7:30–8:30pm Monday 20th December 2021
Facilitated by Fr Gerard McCarthy SVD