Published on 07/02/2022
Body
''No-one can be excluded.'' — Pope Francis

Pope Francis is asking the Church to listen to every voice in the community – laity, disenfranchised, religious – each and all who have a view to offer.
Synod is a Greek word (synodos) meaning a meeting or assembly. The two Greek words that make up synod are 'syn', meaning together, and 'hodos', meaning way or journey. By convening this Synod, Pope Francis invites the entire Church to reflect on a theme that is decisive for its life and mission.
We aspire "to plant dreams ... allow hope to flourish, inspire trust, bind up wounds, weave together relationships, awaken a dawn of hope, learn from one another, and create a bright resourcefulness that will enlighten minds [and] warm hearts..." (Pope Francis, address of 3 October 2018).
The synodal mission:
   — Humility in listening;
   — Courage in speaking;
   — An invitation to dialogue.
We come together to listen to each other, and enter into dialogue in order that we will change.
---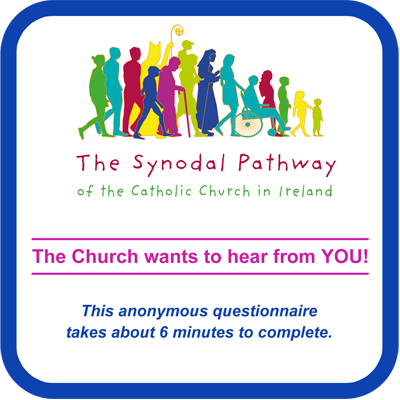 An easy way to participate: this anonymous online questionnaire takes about 6 minutes to complete.
If you have other thoughts you would like to share which aren't covered by the questionnaire, you can email info@synod.galwaydiocese.ie or write to the postal address below. Your postal submission can be anonymous – just add 'Synod' to your envelope.

   Fr Gerard McCarthy SVD
   Diocesan Pastoral Outreach Centre
   Árus de Brún
   Newtownsmith
   Galway
   info@synod.galwaydiocese.ie
The submission process is open until 3 April 2022.
---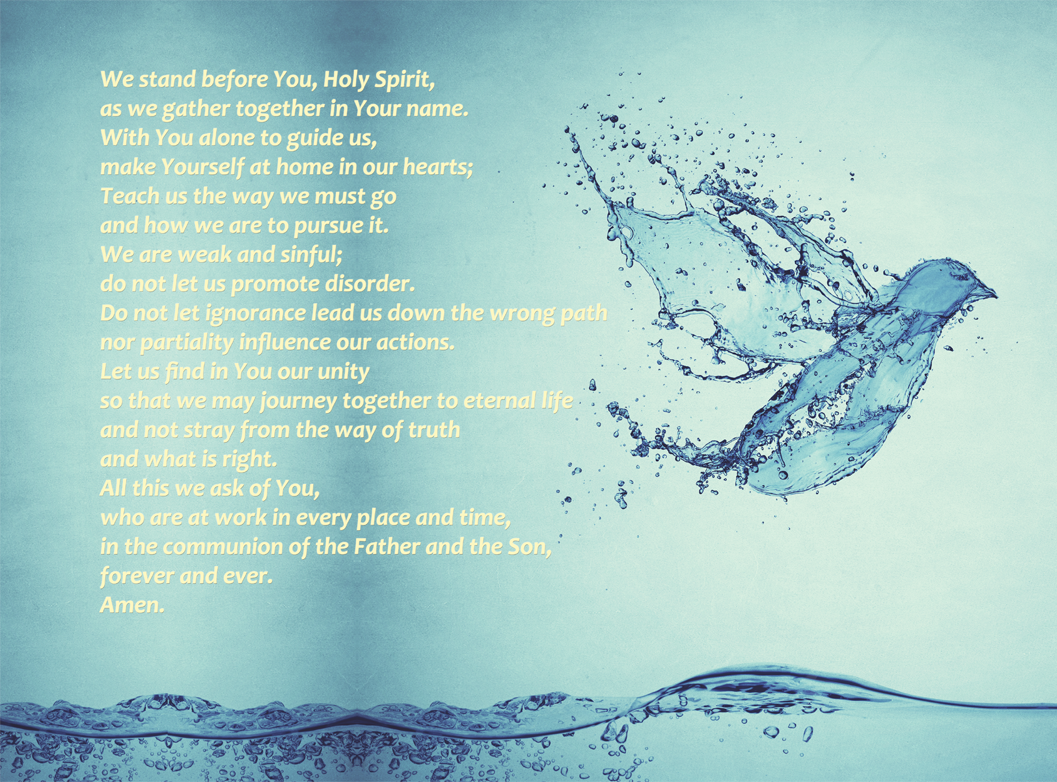 PRAYER
We stand before You, Holy Spirit,
as we gather together in Your name.
With You alone to guide us,
make Yourself at home in our hearts;
Teach us the way we must go
and how we are to pursue it.
We are weak and sinful;
do not let us promote disorder.
Do not let ignorance lead us down the wrong path
nor partiality influence our actions.
Let us find in You our unity
so that we may journey together to eternal life
and not stray from the way of truth
and what is right.
All this we ask of You,
who are at work in every place and time,
in the communion of the Father and the Son,
forever and ever.
Amen.
For further information on the synodal process, see synod.ie