Published on 20/05/2022
News image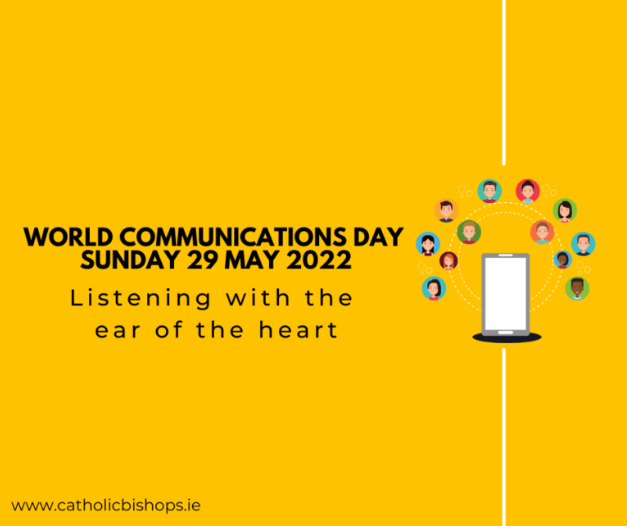 Body
World Communications Day will be celebrated on Sunday 29 May, the Solemnity of the Ascension of the Lord. Pope Francis has chosen to reflect on the theme of 'Listening with the ear of the heart'. 
This year's message is an invitation to reflect on how listening involves more than simply the sense of hearing. True listening is a foundation of genuine relationships, and is foundational to the relationship between God and humanity. In his message Pope Francis notes that many people 'are quickly losing the ability to listen to one another, while at the same time listening is undergoing new developments, especially due to new forms of communicating'.
The Holy Father highlights the importance of listening in the context of the Synodal Process, in which the Church is currently engaged at a local and universal level. In his message Pope Francis says:
"The most important task in pastoral activity is the 'apostolate of the ear' – to listen before speaking. The Apostle James exhorts, 'Let every man be quick to hear, slow to speak' (1:19). Freely giving some of our own time to listen to people is the first act of charity.
A synodal process has just been launched. Let us pray that it will be a great opportunity to listen to one another. Communion, in fact, is not the result of strategies and programmes, but is built in mutual listening between brothers and sisters.
With the awareness that we participate in a communion that precedes and includes us, we can rediscover a symphonic Church, in which each person is able to sing with his or her own voice, welcoming the voices of others as a gift to manifest the harmony of the whole that the Holy Spirit composes."
Pope Francis' complete message for World Communications Day 2022