Published on 13/09/2022
News image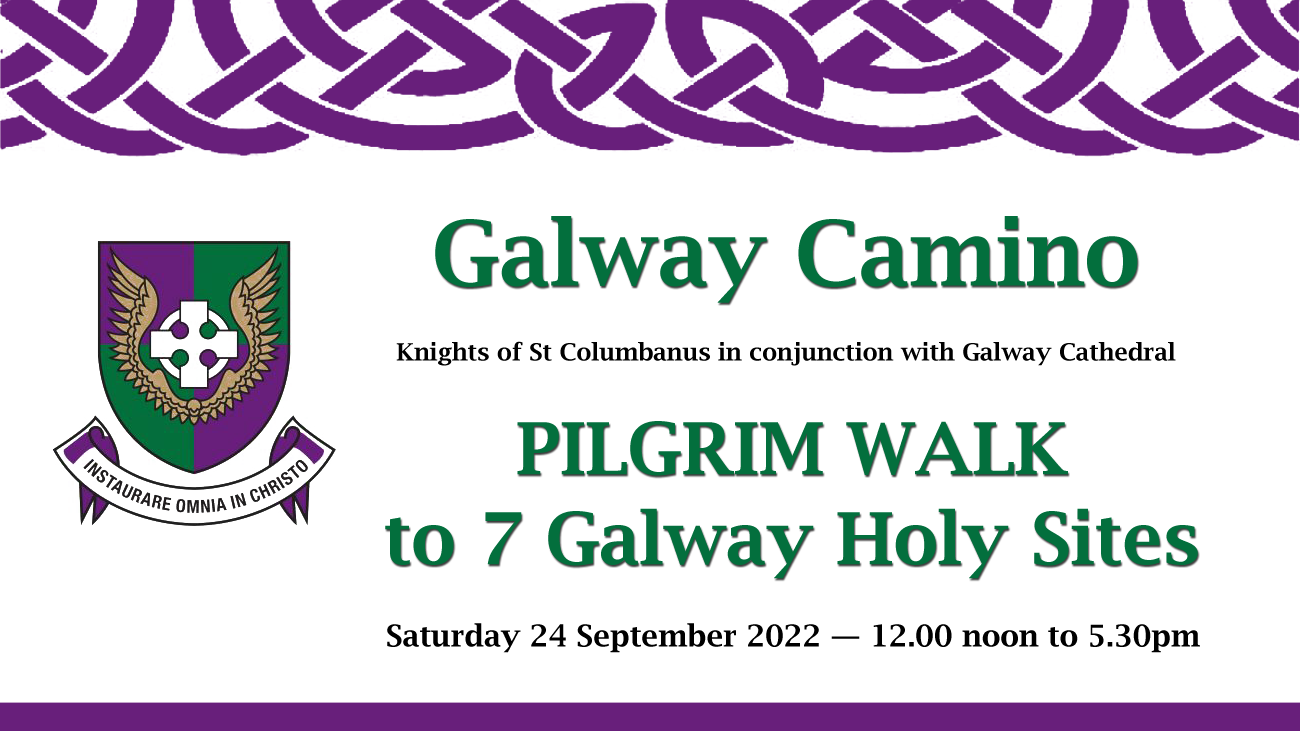 Body
The Galway Camino is a self-directed walk consisting of visitations to seven sites, six churches, and a convent chapel. It takes place on Saturday 24 September 2022 between 12.00 noon and 5.30pm. It is a pilgrimage based on the Camino de Santiago, also known by the English name the Way of St James. This is an ancient pilgrimage to the burial place of St James the Great.
The purpose of the Galway Camino is as a miniature pilgrimage, during which people are invited to pray and meditate.
The camino registration process commences at Galway Cathedral at 12.00 noon. The route will take about two hours to complete and participants should return to the Cathedral no later than 5:30pm to be presented with their certificate of completion. Please note: no unaccompanied minors can be accommodated, as the walk is self-directed.
Route
The camino starts at Galway Cathedral and from there the pilgrims walk to five other churches and the Poor Clare Convent. To participate, you must register and collect a 'camino passport' booklet. At each stop the passport is stamped and upon return to the Cathedral, the pilgrim is issued with a certificate of completion. To see a map with the location of each of the churches and a brief description, please see the Galway Camino website here.
Cost
There is a small cost associated with the walk, to cover organisational expenses. Any monies left over after costs will be distributed to the individual churches. People can do the walk as individuals or as a family.
€5 Adult
€4 OAPs/Students (please bring your student card)
€10 families
Please respect each church you enter, and remember that they are living communities of sacrament and prayer. If there are any events going on on the day itself, prayers, Adoration, Mass etc., please do not wander around the church.