Published on 29/09/2021
Body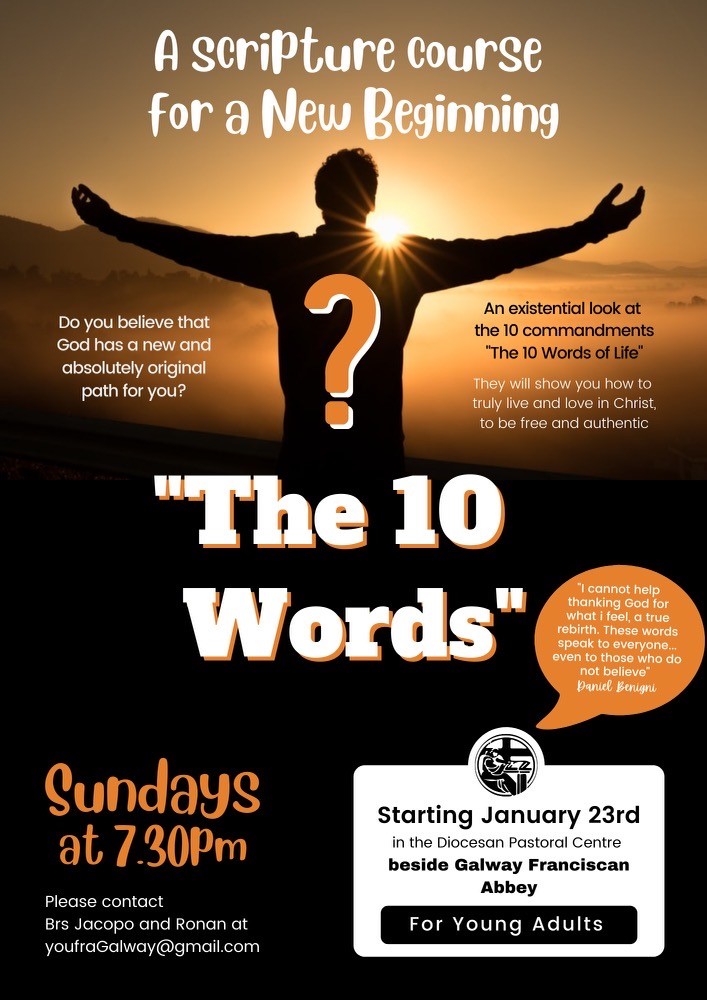 A Scripture Course for a New Beginning: "The 10 Words"
Sundays at 7.30pm; starting 23 January 2022.
An existential look at the Ten Commandments – the '10 words of life'.
Contact Brs Jacopo and Ronan OFM at youfragalway@gmail.com
Location: Diocesan Pastoral Outreach Centre, Árus de Brún, Newtownsmith, Galway.
---
Bible Basics for Today's World: Part 2 (online weekly from 11 January to 15 February 2022)
So many of us are afraid to open the Bible. We feel that understanding it is beyond us – without a degree or two in Sacred Scripture!
Nothing could be further from the truth. The Bible is God's Word to God's people, to us, and it should always be approached from this perspective. During this introductory series we will begin to deepen our appreciation of Scripture, while keeping it explainable and understandable – because without this basic understanding, how can we ever hope to hear and understand God speaking to us today as individuals, as community, as Church?
The course is open to all, but requires registration at gerardmccarthy@galwaydiocese.ie 
A Zoom link will be forwarded each week to all participants along with relevant notes.
The series is facilitated by Fr Gerard McCarthy SVD.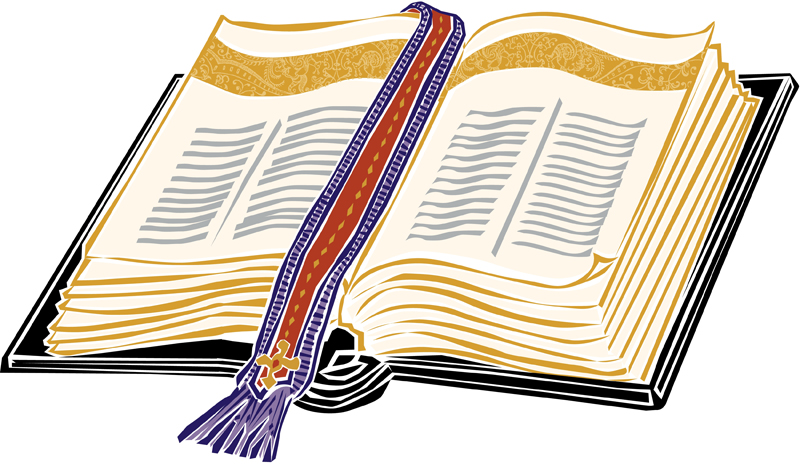 | | |
| --- | --- |
| COURSE DATES |   |
| Tuesday 11 January | 7.30pm – 8.30pm |
| Tuesday 18 January | 7.30pm – 8.30pm |
| Tuesday 25 January | 7.30pm – 8.30pm |
| Tuesday 1 February | 7.30pm – 8.30pm |
| Tuesday 8 February | 7.30pm – 8.30pm |
| Tuesday 15 February | 7.30pm – 8.30pm |