Published on 28/08/2022
Body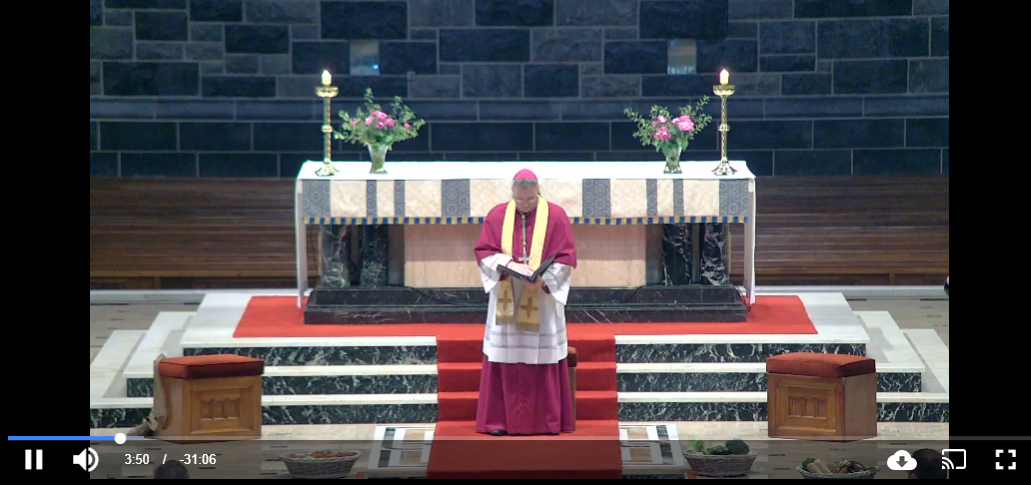 Season of Creation Prayer Service 2022: video playback here
Each year from 1 September 1 to 4 October, the Christian family unites for a worldwide celebration of prayer and action to protect our common home. The theme of this year's Season of Creation is 'Listen to the Voice of Creation', and its imagery centres around the burning bush.
Bishop Michael Duignan presided at a special Season of Creation prayer service in Galway Cathedral on Thursday 8 September.

The service included an inspiring talk by Nóirin Lynch, Director of the Faithful Companions of Jesus Spirituality House in Spanish Point. She says: "The Season of Creation's symbol of the burning bush reminds us that we share this earth with all living things.  We are responsible for the care of the planet and our actions are going to have a direct impact on the poor and on the next generations. Our spirituality must recognise the hand of God in all creation."
The service was followed by bulb distribution and a tea/coffee reception.
The event was supported by the Diocesan Laudato Si' Care for Creation Working Group.
---