Published on 22/07/2021
News image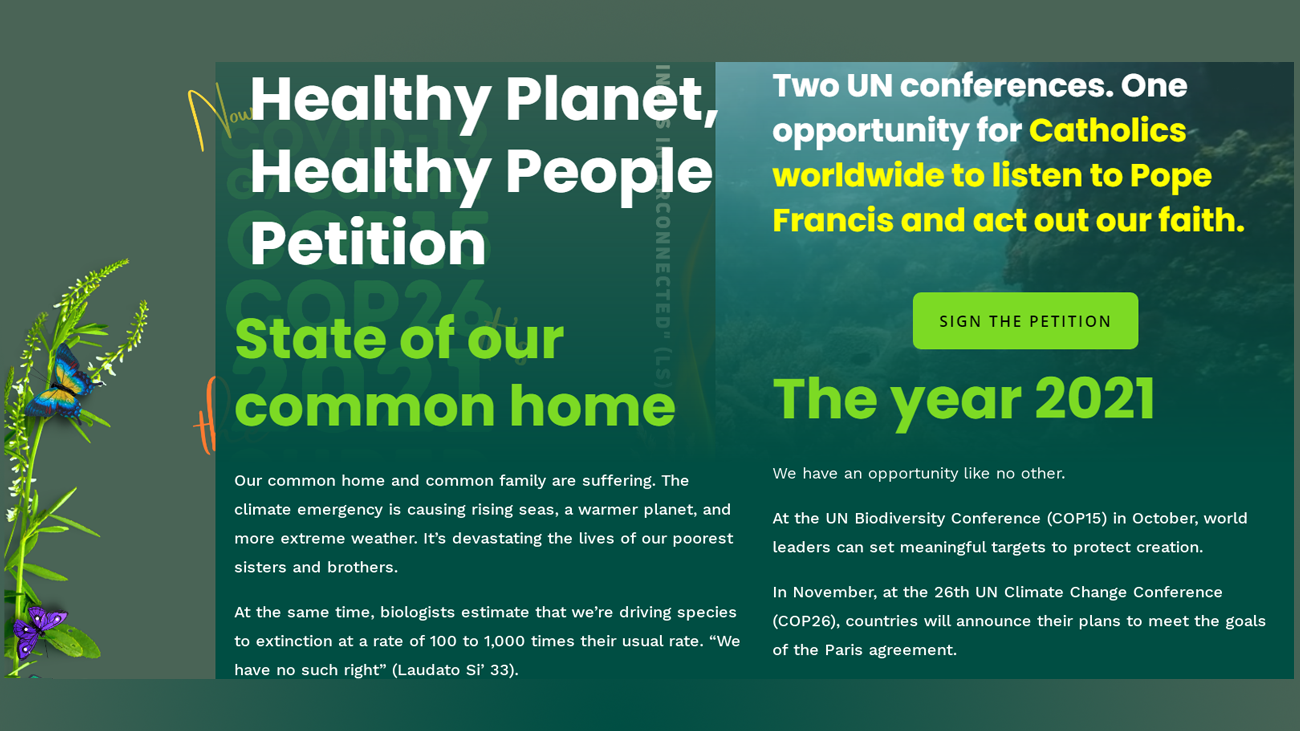 Body
In preparation for the upcoming UN Conferences this autumn (COP15 on biodiversity in October and COP26 on climate change in November), Catholics worldwide are invited to sign the Healthy Planet, Healthy People petition, and to encourage others to do the same.
This petition is endorsed by the Vatican Dicastery for Integral Human Development as the key advocacy action for the Season of Creation this year. Pope Francis is scheduled to attend COP26 in Glasgow and present the full list of signatories to the President of the COP.
"Our common home and common family are suffering. The climate emergency is causing rising seas, a warmer planet, and more extreme weather. It's devastating the lives of our poorest sisters and brothers. At the same time, biologists estimate that we're driving species to extinction at a rate of 100 to 1,000 times their usual rate. "We have no such right" (Laudato Si' 33).
We have an opportunity like no other. At the UN Biodiversity Conference (COP15) in October, world leaders can set meaningful targets to protect creation. In November, at the 26th UN Climate Change Conference (COP26), countries will announce their plans to meet the goals of the Paris agreement. 
Ahead of those meetings, it is our responsibility as Catholics to lift up the voices of the most vulnerable and advocate on their behalf. We must act now."
Text from thecatholicpetition.org