Published on 02/06/2020
Category:
Family
,
Liturgy
,
Parish
,
Prayer
,
Spirituality
News image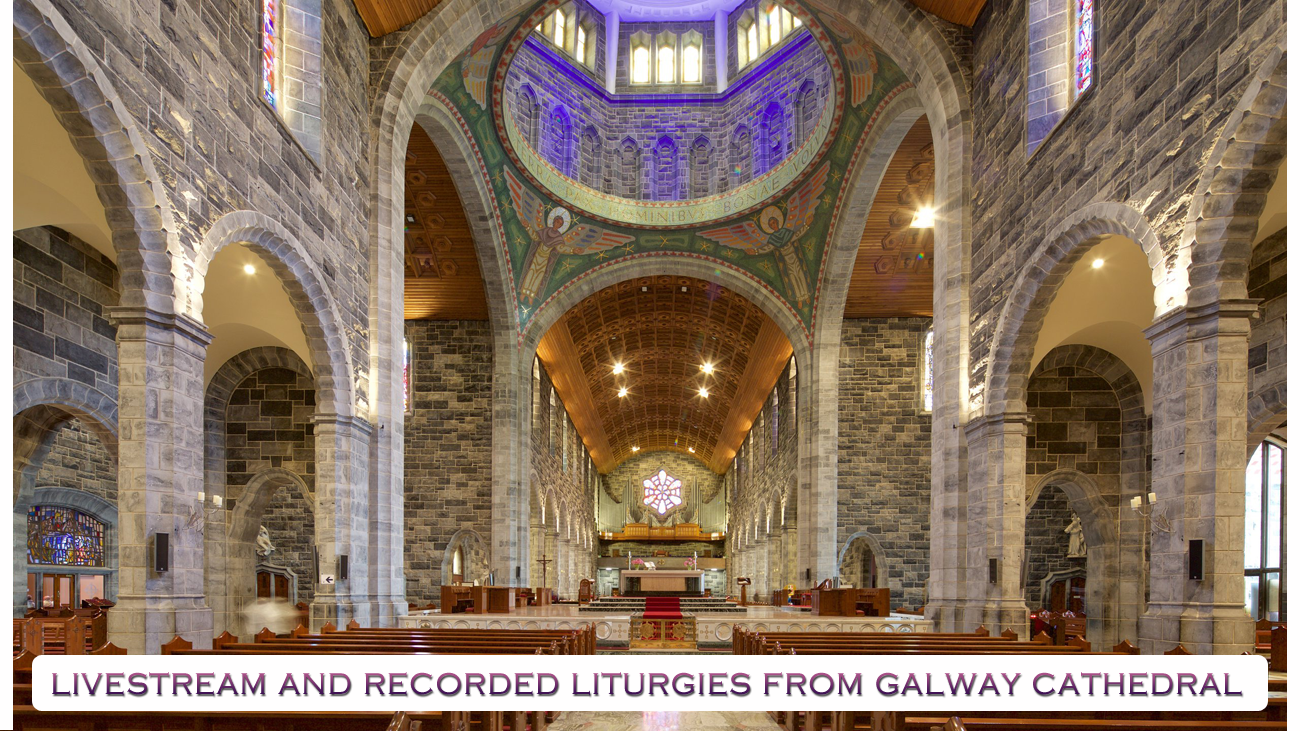 Body
Click here for the most up-to-date information on arrangements in the cathedral following the return to public pastoral life.
Masses
The Cathedral is streaming Mass at 11.00am and 6.00pm daily via webcam. See www.galwaycathedral.ie/webcam
These Masses are also live on Facebook at facebook.com/galwaycathedral and stored on YouTube (search 'Mass at Galway Cathedral').
Mass as Gaeilge is streamed on Sundays at 8.30am. Other Masses on Sunday are at 10.30am, 12.30pm and 6.00pm.

Monday Taizé Hour
The Monday Taizé Hour at 8.00pm featuring guided meditation with music from the monastic community of Taizé has resumed. It is also available via webcam and Facebook.