Published on 17/06/2020
Category:
Family
,
Liturgy
,
Parish
,
Prayer
News image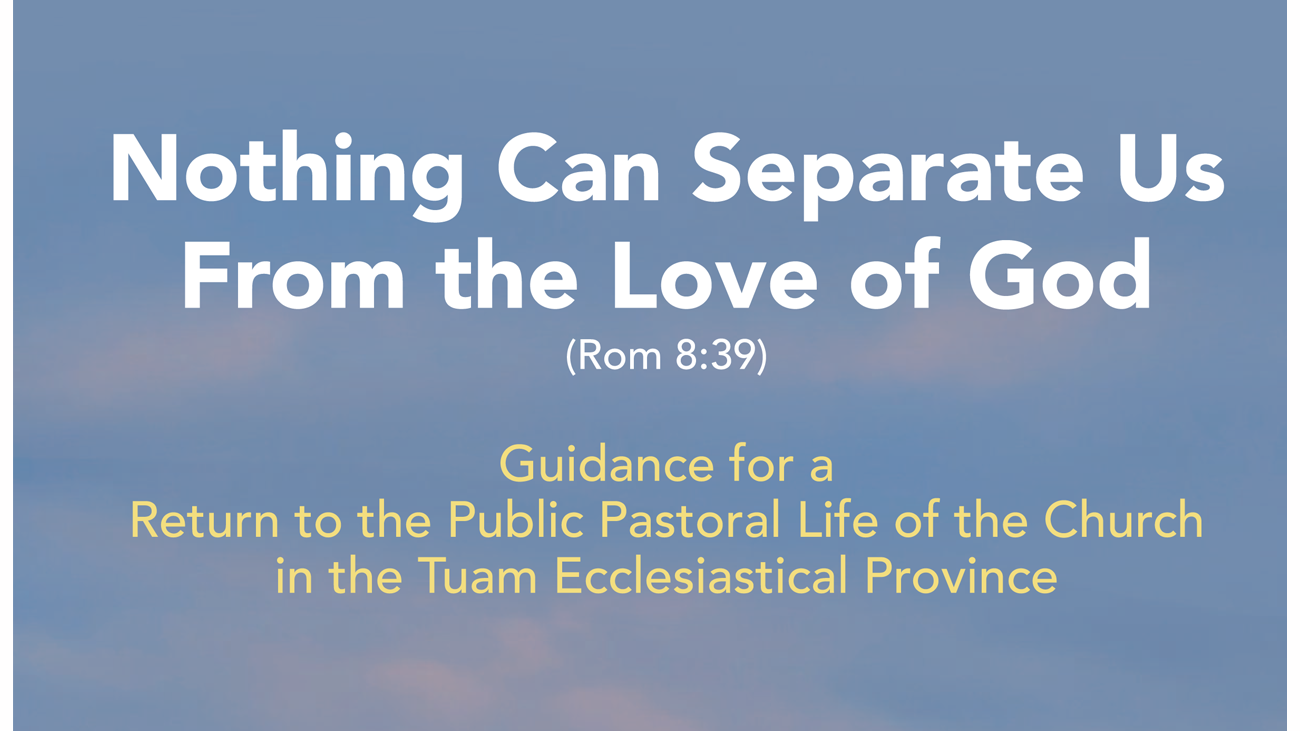 Body
The guidance document, Nothing Can Separate Us from the Love of God, incorporates the principles in the 'Framework Document for a Return to the Public Celebration of Mass and the Sacraments' published by the Irish Episcopal Conference.
Church personnel should at all times follow the most up-to-date public health advice and associated regulations and obligations, particularly in regard to limitations on gatherings, the requirements of physical distancing, hygiene and sanitation measures, and the use of personal protective equipment as appropriate. To reduce the risk of transmission of Covid-19, public health advice emphasises the importance of strict adherence to physical distancing, good hand hygiene and respiratory etiquette, and regular cleaning and sanitising of shared spaces.

It is most important that people who are unwell – and especially those with any symptoms that might suggest Covid-19 infection – should stay at home and if possible participate, as now, on webcam, social media or radio.